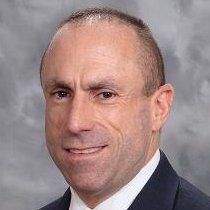 Jim Wolfe was part of the Wells Fargo Small Business Lending Group. He is a strong communicator, a people-oriented collaborator, and a passionate small business advocate. He served as the Market Growth & Development Consultant for Small Business Lending covering the state of Florida. Wolfe partners with state leadership and drives small business awareness to create the ultimate small business owner customer experience.
Wolfe actively worked for Wells Fargo for 16 years in a variety of customer-focused capacities including Home Equity, Community Banking, Consumer Lending, and Business Direct. His various and diverse working experiences span coast to coast.
Wolfe earned his bachelor's degree in Liberal Studies/English from the University of the Pacific in Stockton, CA. He is also a graduate of the Motorola Six Sigma Program, Series 6/63 licenses, and holds T3 Sales/Service Leadership certifications for multiple Wells Fargo programs and workshops serving diverse job families.
Wolfe is an active member of the community. He has supported the Abandoned Pet Rescue (Fort Lauderdale), Business Leadership Institute (Broward), Animal Defense League (San Antonio), Lincoln Senior High School Credit Education program (San Antonio), San Diego Pride Center (San Diego), and Helen Woodward Animal Sanctuary (San Diego). Wolfe was active in Wells Fargo volunteer and financial education programs including Veterans Team Member Network, Pride Team Member Network, and Habitat for Humanity.