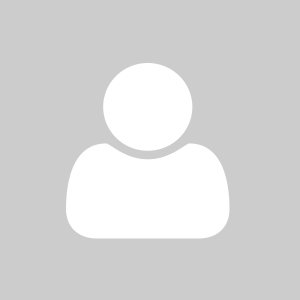 Julia Musella holds a B.A. in Psychology from Montclair State University in NJ. She holds an International Montessori certificate and teaching certificates in preschool from the states of NJ and FL.
She is an entrepreneur, opening her first early education center in 1980, in NJ, The Children's Studio. This was one of the first to provide infant care in the state which led to her siting on a statewide committee to regulate this type of early care. Through her network of mother/clients/professional women, she was instrumental in opening five centers in five counties in NJ, all establishing women in their own businesses. She is still a partner in her original school in East Rutherford, NJ, infants thru Kindergarten which practices a Reggio philosophy.
In 1994, in Pompano Beach, Julia established a lab school to act as a community school with the purpose of exploring current trends and research in Early Ed constantly evolving the process of child development in large group settings. BB International School of the Arts, serves children from ages 2 yrs through grade 5, adheres to a constructivist philosophy with a strong commitment to teaching through the arts. BBI has an immersion bi-lingual Spanish program and includes exceptional children through McKay and Gardnier Scholarships in the population.
Julia founded Piccolo Picasso, a non profit , with her son, in 2009 that trains educators in teaching through the arts. Workshops, trainings and immersions into live classrooms are some of the programs run at the lab school. Through Piccolo Picasso, she has linked to the Italian Scuola Materna of Trentino, Italy which are government-sponsored preschools and together they have created a teacher exchange program between these two worlds. Included in the partnership is Florida International University, who takes a group of Early Edication students each year to embed in the Italian preschools.
In 2018, she founded the "I Am Ready" advocacy movement in reaction to the state of Florida testing newly arrived Kindergarten children on computers in inappropriate circumstances. These scores were used punitively, published prematurely and deeply damaged the psyche of educators and families. The unvetted testing resulted in galvanizing the community, through the establishment of 'I am Ready' who were predominately BLI graduates who had learned the importance of advocated for themselves. The movement has over 1000 followers throughout the state.
Julia continues to act as a mentor in the early education community and is a member of the NAEYC Accreditation Council, currently the co-chair of the legislative committee of the FACCM Bd. and a member of the Children Services Bd. of Broward County. She is particularly proud of her work with the BLI as she has seen the results over the last 8 years to the increase in advocacy for the industry by its own, empowered small business owners.