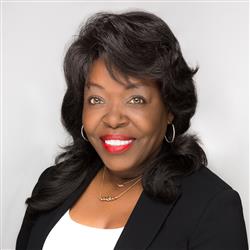 CEO
Mary Adams is Principal Consultant and Owner of local Human Resources and Employment Compliance Consulting Firm – The Employee Relations Group® (TERG®).
As a former national and global corporate Human Resources Director, Mary provided HR Generalist support for over 15 years and 100s, per job role, for employees in companies, including: IBM Corp., Dell Computer, Google/Bertelsmann, Start-Up and Venture Capital firms. Along with a Doctorate of Law, Mary is uniquely qualified to advise compliance and specialty is researching and drafting documents. The Firm is not industry specific and enjoys the challenge of supporting commercial and non-profits clientele to met their specific business model and industry compliance.
Mary's career record and her firm's record of zero legal claims or lawsuits plays to her strengths and passion of researching and drafting compliant documents. Mary is able to merge her HR and Legal education to assist businesses stay compliant of local, state and federal regulations, statutes and laws in areas of EOC, Wage & Hour, ADA, Commission Plans, Safety Job Descriptions and Employee Handbooks. New clients with an existing claim can depend on Mary to expedite and assist in negotiating for low damages to mitigate damages.
Community involvement is very important to Mary, Her community volunteerism include:
Riverwalk Trust – Board and Committee Member
Meals On Wheels South Florida – Board Chair
Children Diagnostic Treatment Center – Transformer
Downtown Board of Governors – Board Member
Fort Lauderdale Chamber of Commerce – Member
Women Leading Broward/Leadership Broward – Co-Founder & Facilitator
Tower Club Professional Women's Luncheon – Founder
Women Executive Club – Member
American Business Women's Association – Member